Samsung Pay Now Available For SBI Debit Cardholders
SBI Debit Cardholders can simply tap and pay using a wide range of Samsung smartphones.
State Bank of India and Samsung India has today announced the availability of Samsung Pay for higher variants of SBI Debit Card.
With this collaboration, according to the recent press release, 130 million SBI Debit Cardholders will be able to tap and pay using a wide range of Samsung smartphones at merchant outlets with card acceptance machines.
Samsung Pay works on 2.5 million Point of Sale (PoS) Card machines across the country through its Magnetic Secure Transmission (MST) technology. It is also available on a wide range of Samsung smartphones enabling consumers to make offline payments without the need for a physical card.
"Both Samsung and SBI are household names in India, and it is a momentous occasion for us to collaborate on Samsung Pay and extend an innovative solution that is transforming people's lives worldwide. Samsung Pay, with its many 'Make for India' innovations, is revolutionising the way people carry out their day-to-day payments & transactions. To help more consumers avail of our innovative payment system, we have also introduced Samsung Pay to our mid-segment smartphones like Galaxy J7 Pro. We recently introduced Samsung Pay Mini to cater to the unique requirements of mid-segment consumers too," Asim Warsi, Senior Vice President, Mobile Business, Samsung India, said.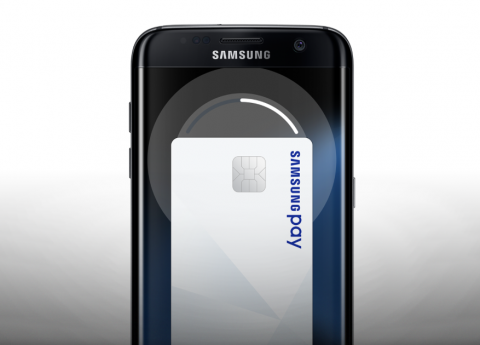 Rajnish Kumar, MD, National Banking Group, SBI said, "Bank aims to be the Banker to Digital India and has been at the fore-front of all digital initiatives in the banking space. We are committed towards increasing the share of digital initiatives in products, services and transactions, supported by technologically advanced backend operations. Tie-up with Samsung Pay is one such initiative which will give our customers an additional reason to go digital.''
To recall, Samsung Pay, which was launched in India this year has already received overwhelming response from consumers. And, it is also worth noting that Samsung Pay comes with Samsung KNOX, Samsung's defence-grade security system that is designed to keep consumers' transactions safe.
Samsung Pay consumers holding eligible SBI Debit Cards can also avail a flat Rs 100 cashback on minimum transaction amount of Rs 500. The cardholder can avail maximum cashback of Rs 500 per Card, during the offer period i.e., from August 01, 2017 till August 31, 2017.
TAGS: Samsung Pay, SBI Debit Cards